Adieu 2017, bonjour 2018 !
Une fois n'est pas coutume, nous cédons au rituel des bilans. L'occasion de revenir sur une année particulièrement riche pour 15marches et vous parler de la suite….
L'année avait commencé par une autocritique de nos premières années de conseil. Merci pour tous vos retours et échanges très enrichissants !
Lire : Les cinq choses que je referais si je devais tout recommencer et Les cinq choses que je ne referais pas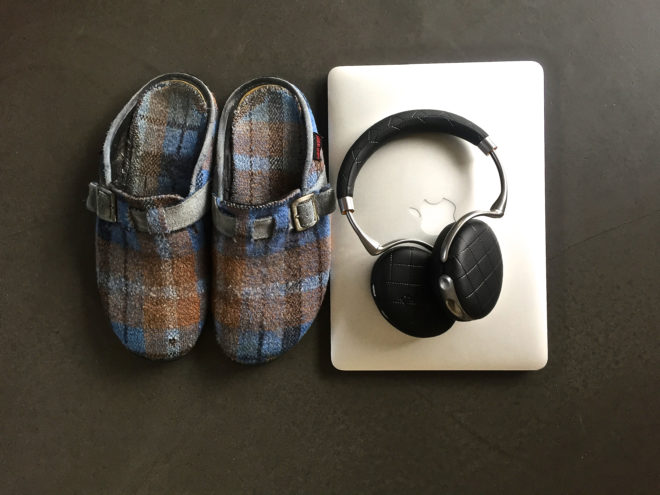 Succès
On ne va pas faire durer le suspens, 2017 a été une très belle année pour 15marches. Une activité en forte croissance, et surtout des missions originales en phase avec la vision de l'agence.
Cette année nous avons ainsi :
lancé

Openwaste

, une démarche d'innovation ouverte pour faciliter la réutilisation de matériaux issus de déchets; avec en point d'orgue

un marathon créatif qui a vu naître une dizaine de projets
lire : Openwaste, une démarche ouverte de réutilisation des matériaux issus de déchets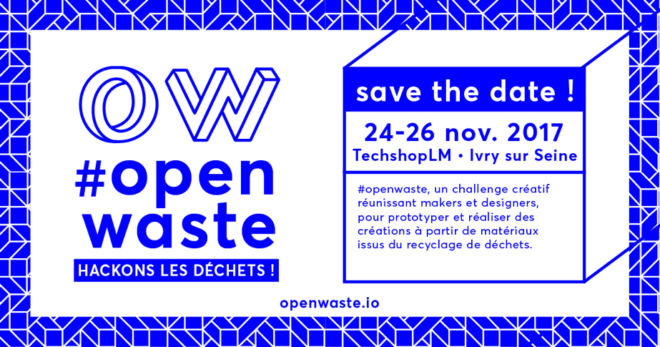 aidé à transformer la

Fabrique des Mobilités

, un dispositif de soutien à l'innovation dans les nouvelles mobilités, en véritable outil au service des acteurs de l'écosystème, y compris

à l'étranger
lire : La Fabrique devient une association
accompagné trois clients dans la conception et le lancement de

plateformes de données et services

en France et à l'étranger
Ce sujet du design de plateformes numériques est devenu, avec celui de modèles économiques "scalables", l'une des spécialités de l'agence.
Lire : s'il te plaît dessine-moi une plateforme numérique
accompagné deux clients dans leur

compréhension du futur de la ville et des mobilités
Co-construction
Quasiment toutes ces missions ont été co-construites avec nos clients. Plutôt que de répondre à des appels d'offres formatés, nous préférons prendre le temps de définir avec quelques clients la meilleure réponse à leur problème. Cela nous ferme beaucoup de marchés, mais c'est un choix que nous assumons depuis le début : rester des artisans du conseil capables de faire du sur-mesure.
Indépendance
Le client le plus important représente moins de 30% du chiffre d'affaires total (comme en 2016). Ne pas dépendre de manière trop forte d'un seul client conforte notre volonté d'indépendance. Elle rend l'entreprise plus résiliente.
Le numérique, ce n'est pas que du numérique
Nous avons à coeur depuis 5 ans de montrer que la révolution numérique concerne tous les secteurs, même les moins numérisés en apparence. C'est avec une grande satisfaction que nous avons fait entrer un domaine comme la logistique dans un festival dédié au numérique (voir vidéo Web2day ici) et implanté les méthodes du logiciel open source dans le secteur des déchets. 2018 devrait nous permettre d'aller encore plus loin en travaillant avec un fleuron industriel du territoire.
Lire : Le logiciel dévore la logistique
Fifteen steps
Nous avons fait cette année plusieurs incursions à l'étranger : Canada, USA, Tunisie. J'ai également fait des conférences et animé des ateliers dans la langue de Shakespeare. My English is far from perfect but I'm working on it !
En scène
2017 m'aura mis sous les feux de la rampe en tant qu'animateur de conférences (technologiques). À Web2day, à l'AFD, lors des Rencontres 15marches et surtout Blendwebmix. Découvrir les coulisses d'un évènement et accompagner les conférenciers dans leur préparation a été très enrichissant. J'ai cependant encore de gros progrès à faire pour devenir le Jimmy Fallon breton, et je remercie celles et ceux qui m'ont fait confiance malgré mon manque d'expérience.
Évènementiel
Nous avons également nous-même organisé 4 conférences-débat à Rennes. Le métier d'organisateur d'évènements est très différent de celui de consultant. L'organisateur doit intégrer un nombre incalculable de variables, inconnues et autres surprises plus ou moins bonnes, avec un résultat très aléatoire. Je connaissais le trac du conférencier, je connais désormais celui de l'organisateur qui consulte avec angoisse la liste des inscrits. Merci à toutes celles et ceux qui ont participé à ces conférences.
Lire : Les Rencontres 15marches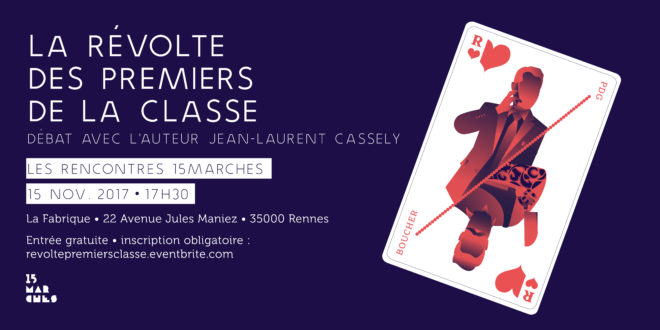 En équipe
Rien de tout cela n'aurait été possible sans l'apport précieux de Charlotte notre directrice artistique, Théo (qui travaille avec 15marches depuis le mois de mai), et les complices Tristram, Gael et Gayané. Mention spéciale pour l'équipe du Techshop qui a été énorme pour la réussite du marathon créatif d'Openwaste.
Écritures
Il faut l'avouer, nous avons un peu délaissé le blog cette année, au profit de formats plus courts et plus fréquents (un ou deux billets par jour sur Facebook et Linkedin). 16 articles ont été écrits sur le blog cette année contre 24 l'année précédente. La fréquentation atteint tout de même les 100 000 vues cette année, en légère baisse.
En 2018, nous allons tester un nouveau format : la Newsletter de 15marches. Vous trouverez directement dans votre boite mail les articles que nous vous recommandons, nos commentaires sur l'actualité et bien sûr un lien vers nos propres articles. L'idée est de se détacher progressivement des réseaux sociaux pour établir un lien direct avec vous à travers la plateforme la plus indépendante qui soit : l'email.
À faire sans attendre : S'abonner à la newsletter de 15marches
Lectures
Trois livres nous ont particulièrement marqué :
The Box, de Marc Levinson : un des meilleurs livres d'économie jamais lu; le long et tortueux chemin du container, cette invention qui a changé la planète; à mettre entre toutes les mains de celles et ceux qui font des prévisions à 30 ans sur la dernière technologies à la mode (confession : "Schumpeter est au bout de la grue" est notre meilleure punchline de l'année).
Lire : Out of the Box, histoire d'une innovation de rupture qui a changé le monde
Hyperlean, de Cecil Dijoux : contrairement aux nombreux ouvrages théoriques sur la transformation numérique, ce livre s'inspire des expériences de Cecil dans sa pratique de coach auprès des entreprises. Indispensable.
Lire : Hyperlean, ce que signifie l'avènement du numérique
Chaos Monkeys

, d'Antonio Garcia Martinez : la Silicon Valley vue de l'intérieur ! Récit brut de décoffrage, dans un style époustouflant. On a tellement aimé qu'on en a fait 6 articles !
Lire : Chaos Monkeys, journal de bord du capitalisme à l'ère numérique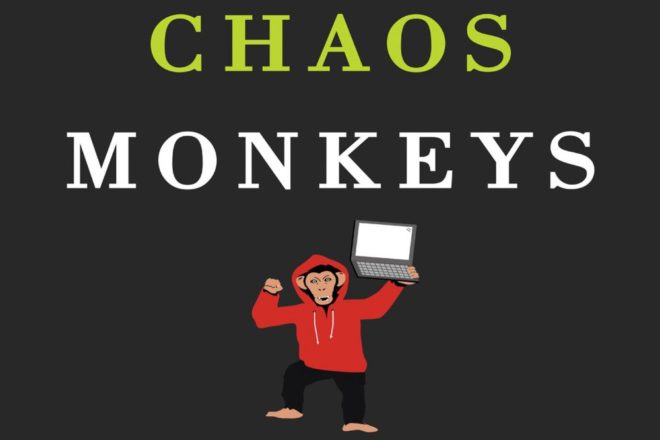 Bonjour 2018
Avec le temps mon regard sur le numérique évolue : moins de naïveté, plus de recul. Rassurez-vous je n'ai pas perdu espoir pour autant dans les capacités des entrepreneurs à changer le monde (en mieux). Quand j'entends Jean-Daniel Guyot, le fondateur de Captain Train, expliquer en quoi "quelques geeks" peuvent aider à améliorer l'accès à l'éducation grâce aux technologies, je l'en crois réellement capable.
Écouter le podcast de Jean-Daniel Guyot sur Nouvelle École
Je suis toujours convaincu que les organisations peuvent tirer parti du numérique pour trouver les solutions aux grands problèmes (environnement, énergie, inégalités). Mais pour cela beaucoup de choses restent à décrypter, analyser, expliquer.
La compréhension du modèle de croissance des startups notamment reste un sujet sur lequel il persiste beaucoup d'incompréhensions.
Lire : mon interview sur le modèle Uber dans Slate
J'ai désormais des outils plus structurés à ma disposition pour accompagner celles et ceux qui souhaitent aller plus loin :
formations pour comprendre et s'approprier les concepts

ateliers pour accompagner un projet innovant, de l'idée au marché

démarches de prospective et anticipation

organisation d'évènements pour transmettre et partager.
Parmi les différents projets déjà engagés en 2018, il y en a un cependant qui me tient particulièrement à coeur : rassembler mes expériences, réflexions et pratiques dans… un livre !
On vous en dira plus au cours de l'année, mais s'il y a une éditrice ou un éditeur dans la salle, faites-moi signe 😉
Je vous souhaite une excellente année 2018. Ne lâchez rien !
L'année de 15marches en chiffres
Le chiffre d'affaires global (ce que 15marches a facturé) est en hausse de 23% à 260K€ (HT). L'activité hors sous- et co- traitance a elle progressé de 62% par rapport à 2016, à 172K€ (toujours HT). En 3 ans le chiffre d'affaires a donc été multiplié par 4.
L'agence a servi 23 clients cette année dont 8 représentent 80% du chiffre d'affaires. Les 15 autres sont des missions ponctuelles, le plus souvent des conférences ou participation à des panels.
L'année 2018 se présente à peu près comme l'année précédente. Environ 50% du chiffre d'affaires est déjà signé en janvier.