15marches is a strategy consulting company. We lead businesses down the path to innovation and growth.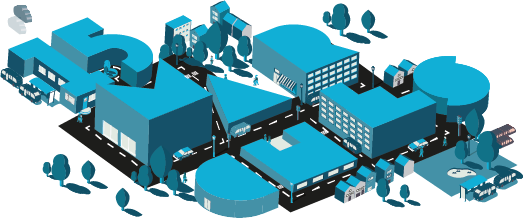 A quick introduction
15marches helps its clients to understand change, explore new business models and develop their digital strategy. We guide businesses from an idea to the market.
Working with both large enterprises and startups, 15marches offers proven knowledge of industrial issues and experience with the best methods for achieving innovation and growth.
For us, digital technology is not simply an end, but a means for perfecting user experience, improving operational performance, and increasing the value of your organization.
Today, businesses are looking for more than just advice: they're looking for personalized service that helps them push boundaries and create added value.
15marches was founded in July of 2012 by Stéphane Schultz, and is an SAS established in Rennes and Paris.
Our team
Stéphane SCHULTZ
Consultant and founder
In the daytime, Stephane leads businesses down the path to digital transformation. At nighttime he writes for the blog and l'Usine Digitale.
Graduated from the École Nationale des Ponts et Chaussées, Stéphane has a 15-year experience in industry and services.
Charlotte BOUVET
Art direction
She's the artistic touch of the team. Charlotte transforms your presentations into events and your publications in must-read.
Graduated from ESAA-Duppere, Charlotte is also a graphic designer at Pollen studio.
Typical Projects
We assist businesses, either over the long term or through training sessions such as workshops and seminars, centered on the following subjects:
exploring new markets
designing business models
marketing innovations
guiding change
communication strategies
We also participate in roundtable discussions and give presentations on subjects related to the digital world and innovation.
The benefits of 15marches
Our goal is to help our clients look in the right direction, pose the proper questions, and develop the knowledge necessary for transforming their business.
15marches's independence guarantees that you benefit from clear advice with complete confidentiality, without trying to sell you on something else. We pay particular attention to the design of our presentations and client deliverables, while also assisting our clients with their public relations.
Finally, 15marches dedicates considerable resources to keeping an eye on the industry, both through online happenings and in-person meet-ups. We look to distinguish trends, discover new players, and understand the ruptures that are taking place.
Contact us to find out more.
Find us on Twitter, LinkedIn, and Facebook