15marches is an innovation consulting agency. We work with organisations who want to adapt to major changes at work.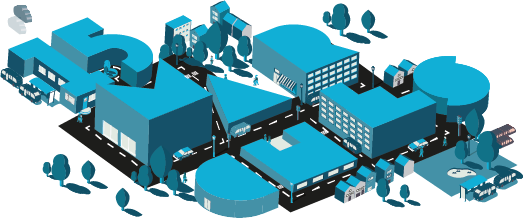 From weak signals to action, from the idea to the business
All the lines are shifting: digital technologies are reshaping our ways of consuming, distributing, designing and working at lightning speed. Disruptions, intensified by social and climate emergencies, are also affecting our aspirations, our behaviors and our usages.
Overwhelmed, our world became overwhelming.
How, individually and collectively, decipher, adapt and reinvent yourself?
We are innovation craftsmen who observe the present and those who shape it. We created 15marches in order to help you tailor your value proposition to this new world. We are placing the stakeholders of your organisation at the core of our approach.
We have been working for international clients for more than eight years to design their transformation, with the belief that our capacity to make you move from the idea to the business is as important as our concern to ensure that the comprehension and convictions of your collective are aligned.
Who we are
Stéphane SCHULTZ
Consultant and founder
Stéphane brings an extensive knowledge on innovation topics and business models. Board member of Padam Mobility and Fluctuo.
Expert to the French government for the "Programme d'Investissement d'Avenir – MaaS et véhicules autonomes".
Noémie Aubron
Consultant and chief executive officer
Noémie has more than 10 years of experience in the bank, insurance and retail industries with a strong focus on the search of new businesses.


She is currently exploring the intersection between foresight and narrative by telling stories from the futures.
Charlotte BOUVET
Art direction
She's the artistic touch of the team. Charlotte transforms your presentations into events and your publications in must-read.
Graduated from ESAA-Duppere, Charlotte is also a graphic designer at Pollen studio.
What we do
INNOVATION CONSULTING
Are you searching for a way to adapt your value proposition to the future world?
We are helping you spot opportunities, conceive your future product or service and facilitate its implementation.
CONFERENCES AND EVENTS
Do you organise an event?
We realize more than twenty conferences a year about innovation subjects. We also host pannel discussions and help you design and launch an event from A to Z. Discover our speakers services.
FUTURE NARRATIVES
Do you want to align your teams and inject a new innovation culture in your organisation?
We offer innovative formats to inspire your teams and create conversations about your vision of your company.
TRAININGS
Are you seeking to increase your skills on digital transformation, alone or collectively?
Innovation marketing, business models design, weak signals and content strategy. Our trainings will lay the foundation to navigate through the transformations at work.
Why work with us
Our goal is to help our clients look in the right direction, pose the proper questions, and develop the knowledge necessary for transforming their business.
15marches's independence guarantees that you benefit from clear advice with complete confidentiality, without trying to sell you on something else. We pay particular attention to the design of our presentations and client deliverables, while also assisting our clients with their public relations.
Finally, 15marches dedicates considerable resources to keeping an eye on the industry, both through online happenings and in-person meet-ups. We look to distinguish trends, discover new players, and understand the ruptures that are taking place.
You can read us first (in French)
Do you want to know more about our interests and our views?
Followed by more than 4,000 professionals, our two newsletters will give you a foretaste of our know-how. Every Tuesday, Stéphane unscrambles the present and every Thursday, Noémie tells stories about possible futures.
Contact us to find out more.
Find us on Twitter, LinkedIn, and Facebook